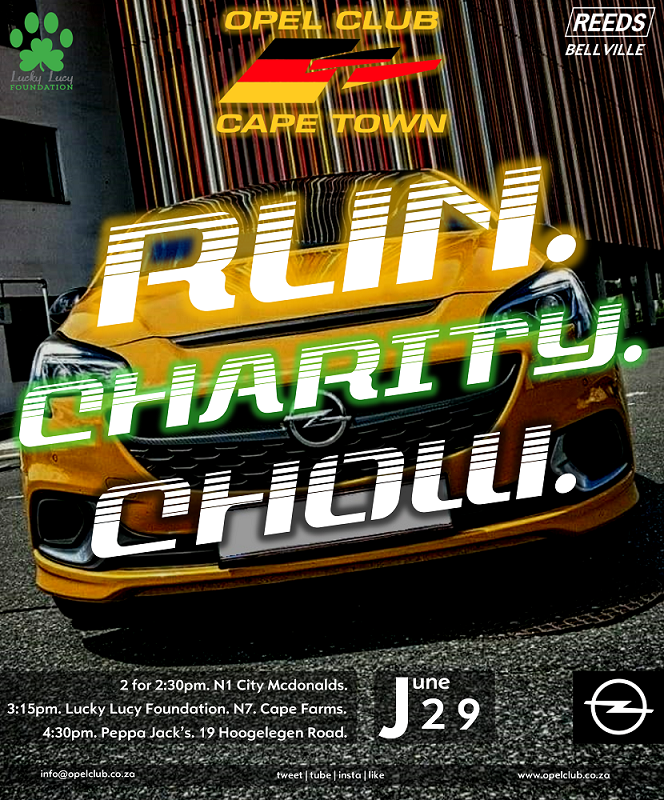 Got a soft spot for animals like we do?
Come with us for a drive on June 29 to the
Lucky Lucy Foundation
out on the N7 highway between Philadelphia and Malmesbury.
Meet us at N1 City Mcdonalds, 2 for 2:30pm. We aim to reach Lucky Lucy at +- 3:15pm.
Their dedicated volunteers are going to do a talk & walkabout with us & we shall hand over some much needed items as per their wish list. We might even be able to get in a dog walk
Grab some chow with us at
Peppa Jack's
in Durbanville afterwards.
Please donate some items (ask friends & family as well) towards Lucky Lucy. Any & all items, no matter how small or big, will be gladly accepted & appreciated.
-
If you're unable to purchase or get any stuff or if you can't make the event, you may do an eft to our Nedbank club account with reference: yourname_luckylucy & we shall purchase on your behalf & credit you via social media. Acc no: 1123068380 with b/code: 198765
.
Bring the kids, family, and friends along for the drive. E V E R Y O N E is welcome!
tweet | tube | insta | like